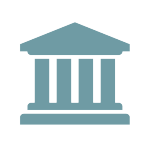 FCC Amends Rules to Implement TRACED Act Requirements
The FCC recently issued an order amending section 1.80 of the Commission's rules to implement the statutory requirements of Section 3 of the Pallone-Thune Telephone Robocall Abuse Criminal Enforcement and Deterrence Act (TRACED Act). The amended rules are effective 30 days after publication in the Federal Register.
The TRACED Act and amended rules allow the Commission to impose a penalty in the first instance a robocaller violates the TCPA. The Commission is no longer required to issue a citation to an individual or entity for TCPA violations before the Commission may pursue an enforcement action.
Consistent with the TRACED Act, the amended rules allow the Commission to impose additional penalties, up to $10,000 per intentional unlawful robocall, in addition to the current forfeiture penalty, and amends the rules to reflect the TRACED Act's extension of the statute of limitations to four years for pursuing Truth in Caller ID Act violations or intentional TCPA violations.
The FCC explained that, because implementing Section 3 of the TRACED Act did not require administrative discretion, notice and comment rulemaking was unnecessary under the good cause exception to the Administrative Procedure Act. For more information on robocall enforcement, see WBK's article on the TRACED ACT. As of the publication date of this article, the amended rules have not been published in the Federal Register.