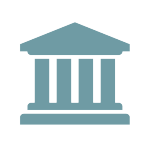 M&T Bank Agrees to $64 Million Settlement Over FHA-Lending Violations
On May 6, M&T Bank agreed to a $64 million settlement with the Department of Justice (DOJ) over alleged violations of the False Claims Act. The DOJ claims that the bank violated the Act by originating and endorsing hundreds of loans for Federal Housing Administration (FHA) insurance that it knew did not comply with the agency's origination, underwriting, and quality control standards.
As part of the settlement, M&T Bank admitted that it "certified mortgage loans that did not meet HUD underwriting requirements and did not adhere to FHA's quality control requirements." The DOJ alleges that M&T created a quality control process that misrepresented the "major error" rate on its loans. Further, the Department claims that the bank failed to review all Early Payment Default loans, review an adequate sample of FHA loans pursuant to HUD requirements, and follow HUD's self-reporting rules.
M&T maintains that the settlement should not be read as an admission of liability, but rather, as a business decision the bank made to avoid the expense of potential litigation.
More information about the M&T Bank-DOJ settlement is available at: http://www.housingwire.com/articles/37036-mt-bank-latest-to-settle-fha-lending-violations-will-pay-64-million?eid=311685100&bid=1405679.