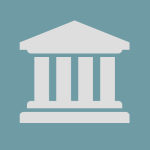 Missouri Rule on Remote Online Notary
An Emergency Rule setting forth the required criteria for the software to be used by notaries performing remote notarizations was filed by the Missouri Secretary of State on August 31, 2020, and took effect on September 15, 2020. In early July 2020, Missouri enacted legislation to permanently institute remote online notary with a comprehensive set of procedures that became effective August 28, 2020. On that same date, a previously issued Executive Order by the Missouri Governor, permitting the practice on an emergent basis expired.
The requirements for remote online notary in Missouri are that the software being used by the notary must allow for two of the following types of authentication: (i) credential analysis of government issued identification; (ii) dynamic knowledge-based authentication; and (iii) biometrics. The software must also enable a live session between the notary and the person seeking notarization using audio-video communication integrated with electronic document processing, the ability to capture any details that will permit the notary to keep an accurate record of the transaction, and an audit trail for each session.