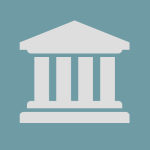 Maryland Adopts Consumer Protections in Mobile Home Financing
The Maryland legislature enacted House Bill 93 and Senate Bill 155 adding consumer protections in mobile home financing. The new law is effective October 1, 2020.
Among other things, the new law:
Codifies the federal definition of "dwelling", which includes a residential structure or mobile home that contains one to four family housing units or individual units of condominiums or cooperatives;
Imposes a duty of good faith and fair dealing on mobile home retailers when providing financial information to prospective borrowers;
Establishes that a mobile home retailer must provide disclosures and other information on a form prescribed by the Commissioner of Financial Regulation and prohibits the retailer from steering prospective consumer borrowers towards financing products that offer less favorable terms;
Generally requires a lender to provide written notice within 30 days before repossession of a mobile home that is primarily for personal, family, or household use, unless: (1) the mobile home is (a) vacant and abandoned or (b) has been voluntarily surrendered by the borrower to the lender; and (2) the written notice providing the lender's intent of repossession is accompanied by a certification from the lender that the mobile home is vacant and abandoned or that it has been surrendered; and
Amends the definition of "mortgage loan originator" to exclude a mobile home retailer or its employee if it does not receive direct or indirect compensation or gain from engaging in mortgage loan origination activities that is in excess of compensation or gain received in a comparable cash transaction.