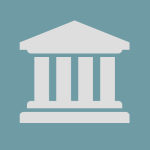 Missouri Revises Notary Laws
Governor Mike Parson signed into law HB 1655, which revises the statutes regarding notaries public and notarial acts. The bill is effective August 28, 2020.
Among other changes, the bill allows electronic documents, such as property deeds, to be recorded as long as appropriate notarial documentation is provided. In addition, documents originally in an electronic format with an electronic signature may also be recorded as long as a notary public has verified that it is a true copy of such document and that the notary public has provide appropriate documentation. The bill also provides requirements for notaries public to electronically notarize documents, notarize electronic signatures on documents, and perform remote notarizations.