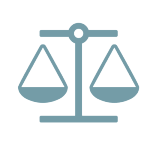 CFPB Files Suit Against Texas-Based Debt Relief Company over Fees
The CFPB recently filed a complaint against a Texas-based student-loan debt-relief company, alleging multiple violations of the Telemarketing Sales Rule (TSR).
The complaint, filed in the Federal District Court for the Central District of California, names the company, its owners and four attorneys associated with the company's nation-wide operations. The CFPB alleges that the company encouraged consumers to arrange repayment of their student loans through the company, advising consumers to stop making payments under their current repayment plans. As alleged, the defendant-company violated the TSR by receiving fees in advance of completing any debt-relief services. The Bureau ultimately seeks redress for an estimated 2,600 consumers, an injunction against the company and the imposition of civil money penalties.
In addition to the complaint, the Bureau also filed four proposed stipulated final judgments and orders to resolve the complaint as it pertains to the four named attorneys. If approved by the Court, these four defendants would be barred from participating in the defendant-company's operations and would be subject to monetary judgments and civil penalties.