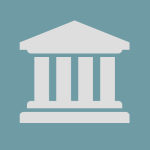 Michigan Issues Executive Order Granting Electronic Signatures and Notarizations During COVID-19 Crisis
On April 8, 2020, as part of Michigan's response to the COVID-19 crisis, Governor Gretchen Whitmer issued Executive Order No. 2020-41, which permits (i) the use of an electronic signature for a transaction whenever a signature is required under Michigan law, unless the law specifically mandates a physical signature; and (ii) notaries to perform their duties via "two-way real-time audiovisual technology," but without being in the physical presence of the individual seeking services or any required witnesses. 
The order grants "limited and temporary relief from certain rules and requirements" and enables the use of "electronic signatures, remote notarizations, remote witness attestations and acknowledgments, and remote visitations" in order to allow "necessary transactions and interactions" to continue while limiting any risk to state residents' health and safety. Specifically, the executive order suspends the necessity of strict compliance with certain sections of the Uniform Real Property Electronic Recording Act (URPERA), Uniform Electronic Transactions Act (UETA), Michigan Law on Notarial Acts, 2003 PA 238, and Michigan Compiled Laws (MCL)—such as MCL 450.848 and MCL 55.261—and other regulations related to notarization and electronic signatures.
As a result of the order, "a signature will not be denied legal effect or enforceability solely because it is in electronic form and if a law requires a signature, an electronic signature satisfies the law." Further, notaries need not be in the physical presence of an individual seeking the notary's services or of any required witnesses. Additionally, notaries may still perform notary services using "two-way real-time audiovisual technology," subject to a large number of contingencies. The executive order features a complete list of requirements for performing a notarization via two-way real-time audiovisual technology.
The executive order is effective immediately and will continue through May 6, 2020.