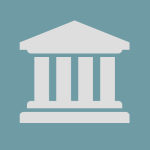 D.C. Enacts Emergency COVID-19 Response Bill
The District of Columbia has enacted the COVID-19 Response Supplemental Emergency Amendment Act of 2020, requiring mortgage servicers to implement deferment programs for borrowers.
The Act was passed during a virtual City Council meeting and pursuant to Mayoral authority to address the needs of District residents by halting rent increases and contemplating how mortgage servicers should develop and implement deferral programs in the midst of the COVID-19 national emergency. Similar to the CARES Act directive to servicers of federally backed mortgage loans to stop foreclosures and grant forbearance for up to 180 days, this Act requires mortgage companies to make mortgage deferral programs available to borrowers. Servicers must make applications for deferment accessible online as well as by telephone. In order to qualify for deferment, borrowers must demonstrate their financial hardship resulting from COVID-19 and agree, in writing, to make deferred payments in a "reasonable time" as agreed to by the borrower and servicer following the 90-day deferment period.
A mortgage servicer with servicing rights to a residential or commercial mortgage within the District must also, at minimum, grant borrowers a 90-day deferment period on their mortgage payments, and subsequently waive any late or processing fees accrued during the ongoing public health emergency. Further, servicers should not report any delinquency related to the deferment to a credit bureau.
While the Act does not place a moratorium on foreclosure actions, it does direct property owners benefitting from payment deferral under the Act to pass this savings on to their renters they may have, be they commercial or residential.