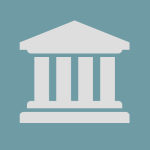 Maryland Adopts Form for Expedited Foreclosure Actions
The Maryland Commissioner of Financial Regulation has adopted amendments to its regulations regarding Foreclosure Procedures for Residential Property, to prescribe a new form to be used by secured parties in expedited foreclosure proceedings for vacant and abandoned properties.  They will send the form to borrowers to inform them of their right to contest a finding that the borrowers' property is vacant and abandoned.  The amendments were originally proposed in August 2017, and became effective on November 6, 2017.
The Notice of Final Action for Md. Code Regs. 09.03.12 is available here.