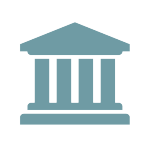 Elder Abuse Prevention and Prosecution Act Signed Into Law
On October 18, 2017, the President signed into law the Elder Abuse Prevention and Prosecution Act, S. 178 ("the Act") to prevent elder abuse and exploitation and improve the justice system's response to victims in elder abuse and exploitation cases.
The Act, in part, establishes requirements for the Department of Justice (DOJ) with respect to investigating and prosecuting elder abuse crimes and enforcing elder abuse laws. Specifically, DOJ is required to: 1) designate Elder Justice Coordinators in federal judicial districts and at DOJ; 2) implement comprehensive training for Federal Bureau of Investigation agents; and 3) establish a working group to provide policy advice. Moreover, the Act requires that the Executive Office for U.S. Attorneys must operate a resource group to assist prosecutors in pursuing elder abuse cases, and the Federal Trade Commission must designate an Elder Justice Coordinator within its Bureau of Consumer Protection.
The Act also amends the federal criminal code to expand prohibited telemarketing fraud to include "telemarketing or email marketing" fraud. In addition, the Act expands the definition of telemarketing or email marketing to include measures to induce investment for financial profit, participation in a business opportunity, or commitment to a loan. The Act provides that a defendant convicted of telemarketing or email marketing fraud that targets or victimizes a person over age 55 is subject to an enhanced criminal penalty and mandatory forfeiture.
Finally, the Act adds health care fraud to the list of fraud offenses subject to enhanced penalties.
The full text of the Act is available here.