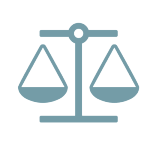 9th Circuit Applies 6-year Statute of Limitations to TILA Rescission Claims
On December 6, the U.S. Court of Appeals for the Ninth Circuit reversed the lower court's dismissal of TILA allegations brought against a bank, finding that Washington's six-year statute of limitations governing contracts applied to claims to enforce rescission under TILA.  The panel held that, "courts must borrow the most analogous state law statute of limitations and apply that limitation period to TILA rescission enforcement claims" where TILA does not specify a statute of limitations for when these types of claims must be brought.
The borrowers in the case refinanced a mortgage in 2010, but failed to receive a notice of the right to rescind the loan under TILA.  As a result, the borrowers could rescind the loan within three years after the loan was made in 2010.  In 2013, prior to the expiration of the three-year period, the borrowers sent the bank a notice of intent to rescind the loan, but the bank did not respond and instead filed a non-judicial foreclosure action against the borrowers.  In 2017, the borrowers responded by filing suit, seeking rescission of the loan under TILA, declaratory judgement and injunctive relief, and damages under the Washington Consumer Protection Act (WCPA).  The bank moved to dismiss the complaint, arguing that the claims were time-barred because the borrowers failed to sue within three years after the loan was made.  The lower court construed the plaintiff's request for damages under the WCPA "as a claim for monetary relief under TILA," which has a one-year statute of limitations, and dismissed the plaintiffs' claim as time-barred.  However, the Ninth Circuit panel disagreed, and found the borrowers were not seeking monetary damages under TILA, but were seeking a declaratory judgment and an injunction.
The Ninth Circuit rejected the trial court's and the parties' arguments as to what the statute of limitations period ought to be.  Instead, the panel reasoned that since the mortgage loan agreement was a contract between the borrowers and the bank, and the borrowers' suit was an attempt to rescind that contract, Washington's six-year statute of limitations on suits under written contracts was applicable.  Thus, the order of dismissal was reversed and the case was remanded for further proceedings.
The 9th Circuit decision can be found here.