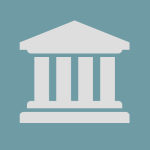 Kansas Adopts Remote Online Notarization
Governor Laura Kelly signed into law Senate Bill 106 (the Bill or SB 106), which enacts the Kansas Revised Uniform Law on Notarial Acts (RULONA).  Most notably, the Bill authorizes the use of remote online notarization (RON) in Kansas.  The RULONA is effective January 1, 2022.
With respect to RON, SB 106 allows a notary public in Kansas to perform a notarial act using communication technology for a remotely located individual if:
The notary public has: (1) personal knowledge of the identity of the individual; (2) satisfactory evidence of the identity by oath or affirmation from a credible witness appearing before the notary public; or (3) obtained satisfactory evidence of the identity of the remotely located individual by using at least two different types of identity proofing;
The notary public is able to reasonably confirm that a record before the notary public is the same record in which the individual made a statement or on which the individual executed a signature; and
The notary public, or a person acting on behalf of the notary public, creates an audio-visual recording of the performance of the notary act and such recording is retained for a period of at least ten years.
Additional requirements apply if the individual is located outside of the United States. The Bill also requires the certificate for a remotely performed notarial act to indicate that the act was performed using communication technology and specifies how short-form certificates are sufficient.
In addition, SB 106 provides a journal requirement for all notarizations and it increases the amount of the required bond (or assurance) for notaries from $7,500 to $12,000.  Finally, the new law requires the Secretary of State to adopt rules and regulations to implement the RULONA, including the provisions relating to RON.