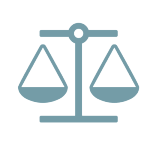 Federal Court Upholds Payment Provisions of CFPB's 2017 Payday Lending Rule
The U.S. District Court for the Western District of Texas recently upheld the Payment Provisions in the CFPB's 2017 rule on payday, vehicle title, and certain high-cost installment loans.
The decision upheld the CFPB's prohibition of certain payment practices by covered lenders that the CFPB deemed "unfair, deceptive, or abusive." The Payment Provisions prohibit lenders from continuing to attempt to withdraw payment from borrowers' account after two attempts have failed, without obtaining new authorization. The Payment Provisions also set limitations on any new authorization obtained after two failed withdrawal attempts. WBK covered the CFPB's notice of proposed rulemaking here.
The lawsuit was brought by two trade associations on behalf of certain payday lenders and other affected businesses, which challenged, among other things, the structure of the CFPB as unconstitutional, and the CFPB's ratification of the Payment Provisions and rulemaking petition as arbitrary and capricious under the Administrative Procedure Act. In response to the trade associations' arguments, the district court found no constitutional issue with the CFPB's structure. The district court further found that the Payment Provisions are consistent with the CFPB's statutory authority and are not arbitrary and capricious. Finally, the district court found that the CFPB had performed an appropriate cost-benefit analysis, and had observed the required procedures for promulgating the Payment Provisions.
Although the CFPB's original compliance date for the rule has passed, the district court granted the trade associations' request for an extension of the stay of the compliance date, which the district court had implemented on November 6, 2018. Compliance with the rule will become mandatory on June 13, 2022.
The case is Community Financial Services Association of America, Ltd., v. Consumer Financial Protection Bureau, No. 1:18-cv-295-LY.