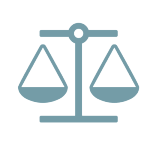 Judge Rules No Insurance Coverage for $24.5 Million Class Action Overdraft Fees Settlement
A U.S. District Court Judge for the Southern District of Indiana recently found that an insurer was not required to cover a bank's $24.5 million settlement of a class action, which alleged that a bank rigged checking accounts to charge unfair overdraft fees.
As background, a class action lawsuit was brought against the bank, claiming that the bank had unfairly maximized its overdraft fees. The lawsuit alleged the bank reordered debits, provided inaccurate balance information, failed to notify customers when they were going to incur an overdraft fee and failed to notify customers that they could opt out of the overdraft policy to avoid all overdraft charges. The bank settled the lawsuit on a class-wide basis, agreeing to pay $24 million to the class and up to $500,000 in fees to administer the settlement.
The bank had notified the insurer of the class action lawsuit and demanded the insurer cover the claims pursuant to its policy with the insurer. The insurer denied the claim, refusing to defend or indemnify the bank. After the settlement, the bank brought suit for breach of contract to enforce the policy. The insurer moved to dismiss on the basis that the policy provided an exclusion for claims "based upon, arising from, or in consequence of any fees or charges." The insurer claimed the exclusion unambiguously excluded coverage.
The allegations of the class, according to the bank, were that the bank's policies and procedures caused the customers' injuries, and the overdraft fees were merely one type of damages incurred as a result. Thus, since the exclusion did not preclude coverage for claims arising from policies and procedures, it did not apply and the insurer owed coverage. The bank also claimed that the exclusion was "illusory" because it could be interpreted to include fees payable both by and to the bank. The bank argued that the exclusion should be construed in its favor, and applied only to fees paid by the bank and not the overdraft fees paid to the bank that were at issue in the settlement.
The court sided with the insurer. It found that the lawsuit's "gravamen" was the imposition of the overdraft fees, and focused on seeking the return of those fees. The exclusion was unambiguous, and excluded coverage of losses arising from fees. That the exclusion could be construed to refer to fees payable both by and to the bank did not make it ambiguous; instead the exclusion broadly applied to both. Since the settlement arose from allegedly improper overdraft charges and fees, it was excluded from coverage under the policy.
The case is BancorpSouth, Inc. v. Fed. Ins. Co., No. 1:16-cv-01871-SEB-DML, 2017 U.S. Dist. LEXIS 10817 (S.D. Ind. Jan. 26, 2017).