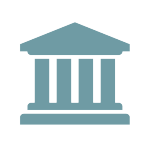 CFPB Enters Into Consent Orders With Two Subsidiaries of a Financial Institution in Relation to Deficient Servicing Practices
On January 23, 2017, the CFPB entered into consent orders with two subsidiaries of a financial institution regarding allegedly deficient servicing practices. The consent orders resulted in a combined $28 million fine and obligations to remedy the deficient practices.
First Consent Order
The subsidiary subject to the first consent order originates and services residential daily simple interest mortgage loans, where interest is calculated on a day-to-day basis. With this type of loan, consumers generally owe less interest and pay more toward principal, but if payments are late, more of the payment goes to pay interest. Some consumers notified the subsidiary that they faced financial hardship and were offered deferments, postponing the next payment due date while still considering the consumers current.
The CFPB alleged the subsidiary's servicing practices violated the CFPB's mortgage servicing rules, including RESPA, FCRA and UDAAP violations, due to the subsidiary's failure to treat deferment as a request for foreclosure relief options, also called loss mitigation options. Specifically the CFPB alleged that the subsidiary failed to treat payment deferral applications as requests for foreclosure relief options, mislead borrowers about the impact of deferring payment due dates, charged borrowers for credit insurance that should have been canceled, prematurely cancelled credit insurance for some borrowers resulting in the denial of those borrowers' applications, incorrectly reported to credit reporting companies some settled accounts as being charged off, failed to investigate consumer disputes regarding incorrect credit reporting and ignored "notices of error." The consent order requires the subsidiary to pay $4 million in restitution to consumers, clearly disclose conditions of deferments for loans, stop supplying incorrect information to credit reporting companies and pay a $4.4 million civil money penalty to the CFPB.
Second Consent Order
The second subsidiary is a mortgage servicer for its parent financial institution and GSEs. It handles, among other things, loss mitigation activities including initiating foreclosure. The CFPB alleged this subsidiary committed RESPA and UDAAP violations by sending letters demanding dozens of documents and forms from approximately 41,000 borrowers who had submitted their initial loss mitigation application that had no bearing on the application or that had already been provided.
These letters requested all documents that could potentially be relevant to loss mitigation applications generally, and listed dozens of documents that may or may not be applicable to the borrower's loss mitigation application, such as a "Social Security Award Letter," "Trust Agreement," "Teacher's Contract," "Pension Statement," "Partnership Tax Return," etc. The letters included prominent statements that the consumer must submit documents listed in the letter for the subsidiary to process loss mitigation application. The CFPB alleged that the subsidiary did not need all requested documents to process loss mitigation applications and that in some cases, documents had already been provided. The consent order requires the subsidiary to pay $17 million to approximately 41,000 consumers who received improper letters, clearly identify documents borrowers need to submit when applying for foreclosure relief, freeze any foreclosures related to the flawed application process and reach out to harmed borrowers and pay a $3 million civil money penalty to the CFPB.
Copies of the consent orders are available here: http://www.consumerfinance.gov/policy-compliance/enforcement/actions/citifinancial-servicing-llc-de-citifinancial-company-de-citifinancial-services-inc-mn-and-citifinancial-inc-wv/.
http://www.consumerfinance.gov/policy-compliance/enforcement/actions/citimortgage-inc/.