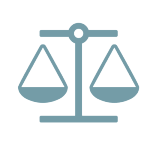 Judge Holds National Bank Not Required to Pay Interest Under State Law
A federal judge in Rhode Island recently granted a national bank's motion to dismiss, holding that the state's law requiring national banks to pay interest on amounts deposited by customers into mortgage escrow accounts was preempted by the National Bank Act (NBA), and that the plaintiff's loan did not otherwise meet the exceptions under TILA.
A plaintiff had obtained a mortgage loan from a national bank to finance the purchase of residential property in Rhode Island. The mortgage loan was neither a jumbo loan, nor a loan made, guaranteed, or insured by a state or federal governmental lending or insuring agency. Under the mortgage agreement, the plaintiff was required to make advanced payments into an escrow account to cover municipal property taxes and homeowner's insurance. The national bank was only required to pay interest if the parties had a written agreement, or if required under governing federal, state, or local laws. However, in Rhode Island, banks are required to pay interest on amounts consumers deposit into a mortgage escrow account. When the national bank did not make such interest payments, the plaintiff brought a putative class action for breach of contract, and, in the alternative, unjust enrichment.
The national bank moved to dismiss the plaintiff's complaint, arguing that Rhode Island's law was preempted by the NBA. The NBA created a dual banking system, under which banks can be chartered and regulated under federal or state law. If chartered under federal law, national banks are instrumentalities of the federal government, created for a public purpose, and subject to federal law. Under the NBA, national banks have express powers and incidental powers. Express powers are activities expressly authorized in the NBA, such as real estate lending. Incidental powers are those that are convenient or useful to a bank in carrying out its express powers, which would include mortgage escrow account services. The NBA does not require national banks to pay interest on mortgage and escrow accounts, and national banks may issue mortgage loans without regard to state laws concerning escrow accounts.
The judge held that the Rhode Island law was preempted by the NBA because it significantly interfered with the national bank's exercise of its incidental powers with respect to escrow accounts. The judge also rejected the plaintiff's argument that Dodd-Frank's 2013 amendment to TILA was proof of congressional intent to impose broader exceptions to the NBA's preemption for all mortgage loans. Under the 2013 amendment to TILA, lenders are required to pay interests if an escrow account is required by regulations, or state or federal law; the loan is made, guaranteed, or insured by a state or federal governmental lending or insuring agency; or the loan is a jumbo mortgage loan. The judge found that the amendment carved out narrow exceptions, and that the plaintiff's mortgage loan did not fall into any of those exceptions.
The case is Conti v. Citizens Bank, N.A., No. 1:21-CV-00296-MSM-PAS, (D.R.I. Sep. 28, 2022).