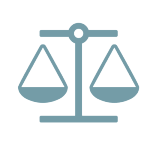 CFPB Consent Order Against Bank for Overdraft Fees Results in $50M Penalty and Financial Redress to Affected Consumers
A Consent Order recently issued by the CFPB alleged that a Respondent bank's overdraft fees drawn from consumers' bank accounts from August 2018 to July 2021 violated the Consumer Financial Protection Act of 2010 (CFPA).  The Consent Order includes a $50 million civil money penalty against the bank and requires the bank to set aside a deposit account of no less than $141 million to be held in reserve to redress money damages to affected consumers.
The Order alleges the Respondent charged overdraft fees at settlement, when daily transactions received by the bank from merchants are posted to the consumers' bank accounts, even if the consumers had enough money in their accounts when the bank authorized these transactions. Overdraft fees were allegedly assessed if, by the time of overnight account settlement, the consumers' other pending transactions resulted in a negative balance.
When an electronic transaction is authorized a consumer's bank account balance is reduced by the amount of the transaction but that may not result in an overdraft if there is a sufficient available balance at the time of that transaction. However, when a subsequent, nightly settlement of an unrelated transaction further lowers the available balance, causing an overdraft, an "Authorized-Positive Overdraft Fee" may result in the consumer being charged with an overdraft fee for the earlier electronic transaction AND the ensuing, unrelated transaction, causing multiple overdraft fees to be charged and further lowering the consumers' account balance.
Here, per the Order, this resulted in consumers paying on the order of $141 million in overdraft fees during the relevant time period, for which the consumers were not reimbursed. The CFPB pointed out that financial institutions have been publicly cautioned about the generation of overdraft fees in this fashion, and that the Bureau and other financial regulators have highlighted the problem with the issuance of previous guidance. The Bureau further alleged the bank was aware of the occurrence of these fees for some time before correcting the problem. Finally, this is not the first time the Respondent bank has entered into a consent order with the CFPB for engaging in illegal overdraft abuses. In 2015, the CFPB ordered Respondent bank to refund $49 million to consumers and pay a $7.5 million penalty for charging overdraft fees to consumers who had not opted into overdraft protection and to consumers who had been told they would not be charged overdraft fees. Respondent bank agreed to the issuance of the Order without admitting or denying the findings of fact or conclusions of law except to the extent necessary to establish the Bureau's jurisdiction.