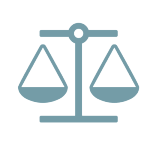 Judge Again Refuses to Disclose Plaintiffs' Names in CFPB Suit
On June 15, 2016, U.S. District Judge Randolph Moss stood by a previous decision which kept anonymous the names of five companies which had sued the CFPB. The original decision came as a compromise position allowing the release of basic details of the case, but keeping secret the identities of the plaintiffs to protect them from the substantial harm resulting from the disclosure of an agency investigation.
The plaintiffs originally requested the record be sealed to prevent "serious harm" that could result from making the government's investigation public. In the first decision on this issue, the judge chose to strike a compromise. The judge believed that the companies had a significant privacy interest in keeping the investigation from the public especially where the companies had yet to be, and might never be, charged with a crime. However, he also acknowledged the CFPB's position that the public has a right to access information in cases against government agencies. Accordingly, he ruled that the general facts of the case would become public, but the identities of the parties could remain secret and be redacted.
The CFPB moved for reconsideration of the decision, claiming that the judge had invoked the wrong standard and that there was no basis to allow the companies to redact their identities. Judge Moss, however, did not change his position in reconsideration. In his ruling, he explained:
Transparency is, of course, the norm in federal judicial proceedings, and those who seek pseudonymous treatment bear the heavy burden of demonstrating that the cost of disclosure outweighs the public interest in transparency. But it is also true that the subjects of ongoing government investigations often have a legitimate interest in ensuring that the existence of otherwise confidential government investigations are not publicly disclosed while they are ongoing, and the record here shows that at least some of the Plaintiffs would likely suffer debilitating injury if their identities are disclosed before the Bureau's investigation is completed. This is not the typical case where disclosure of allegations made in litigation may cause reputational harm, but one where the CFPB has yet to make any allegations of wrongdoing—and may never do so.
Opinion at p. 2.
While it is not yet clear what the ultimate impact of this ruling will be, it appears there is at least some support on the federal bench for allowing companies to fight CFPB civil investigative demands while maintaining the anonymity they possess as subjects of the investigation.
The opinion may be accessed at: https://assets.documentcloud.org/documents/2861790/Moss-CFPB.pdf.