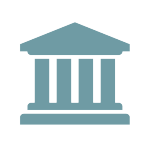 CFPB Updates Servicing Exam Procedures
On June 22, 2016, the CFPB released an update to its Mortgage Servicing Examination Procedures. Although not released until June 22, the new exam procedures are dated "May 2016". The exam procedures provide guidance on what the CFPB will be looking for in its exams. Among other things, mortgage servicers should note a greater emphasis in exams on the following:
Complaint handling and requests by troubled borrowers: The CFPB has enhanced the section related to consumer complaints to highlight that examiners will be reviewing whether the servicer has an adequate process for expedited evaluation of complaints or information requests from borrowers facing foreclosure. The possibility of foreclosure puts even more weight on the importance of an appropriate complaint escalation process, which is essential to any compliance management system.
Discrimination issues: The CFPB is conducting targeted reviews of mortgage servicers' compliance with fair lending laws. This includes looking at those servicers that are creditors, such as those that participate in a credit decision about whether to approve a mortgage loan modification. These reviews include making sure creditors do not discriminate in any aspect of a credit transaction because of race, color, religion, national origin, sex, marital status, age, income coming from a public assistance program, or an applicant's exercise of certain consumer protection rights.
Increased emphasis (in every module) on assessment of the Servicing Policies and Procedures.
Many of the changes to the examination procedures were technical ones including the rearrangement and/or reorganization of many subjects inside modules and movement of some subjects to different modules. While not intended to be a comprehensive analysis or identification of all changes made, some of the more significant additions are as follows:
Examination Objectives:
Added a Compliance Management System component that includes RESPA/Regulation X, more specifically service provider oversight as it pertains to Policy and Procedure objectives and record retention.
Module 2:  Payment Processing, Account Maintenance, and Optional Products
Added a Successors in Interest component.
Module 3:  Error Resolution, Consumer Inquiries, and Complaint Procedures
Added "In addition to reviewing individual notices of error, inquiries, and complaints, examiners should review the related policies and procedures. As part of this review, examiners should assess whether complaints drive adjustments to business practices, where appropriate. Examiners should also review the escalation paths available to borrowers, including those available for borrowers facing imminent foreclosure." This appears in the first paragraph of the module.
Added "Determine whether the servicer has an adequate process to identify and escalate requests for information, notices of error, or complaints that may involve regulatory compliance issues."
Added "Where the borrower is facing imminent foreclosure, determine whether the servicer has an adequate process for expedited evaluation and resolution of requests for information, notices of error, or complaints that may involve regulatory compliance issues. Such an adequate process could include a dedicated phone line that connects directly to a live representative or another path for borrowers or borrower advocates to resolve identified regulatory compliance issues in advance of an imminent foreclosure."
Added "Determine whether the servicer informs borrowers of private mortgage insurance cancellation standards that are inconsistent with the HPA."
Module 8: Loss Mitigation, Early Intervention, and Continuity of Contact
Added "Assess compliance with the Regulation B Providing Appraisals and Other valuations provisions. Please refer to examination procedures regarding Regulation B, 12 CFR 1002.14(a)(1) and (2)."