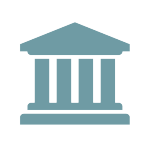 Joint Proposed Rule on Incentive-Based Compensation Arrangements
On June 10, 2016, the OCC, Board, FDIC, FHFA, NCUA, and SEC published a joint proposed rule addressing incentive-based compensation arrangements. The proposed rule, designed to implement section 956 of the Dodd-Frank Act, is a revision to an April 14, 2011 proposed rule that was never finalized. The proposed rule prohibits incentive-based compensation arrangements that encourage inappropriate risk taking by covered financial institutions. Entities generally covered by the 2016 proposed rule include depository institutions, depository institution holding companies, broker-dealers, credit unions, and investment advisors (as well as certain subsidiaries of covered institutions) that offer incentive-based compensation and have average total consolidated assets of at least $1 billion.
The proposed rule prohibits arrangements involving excessive compensation and those that could lead to material loss and requires the establishment of requirements for performance measures that could adequately balance the risk and reward of an arrangement. Additionally, the rule requires that covered financial institutions disclose information concerning incentive-based arrangements to the appropriate federal regulator, and requires an institution's board of directors to carryout oversight of incentive arrangements.
The proposed rule identifies three categories of covered institutions based on average total consolidated assets:
Level 1 ($250 billion or more);
Level 2 ($50 billion to $250 billion); and
Level 3 ($1 billion to $50 billion).
More stringent requirements are imposed on Level 1 and Level 2 covered institutions, including: requiring that incentive-based compensation arrangements for certain covered persons include deferral of payments, risk of downward adjustment and forfeiture, and clawback to appropriately balance risk and reward; prohibitions on hedging; and restrictions on volume-driven incentive-based compensation without regard to transaction quality or compliance with sound risk management.
Covered persons are any executive officers, employees, directors or principal shareholders who receive incentive-based compensation at a covered institution. Additional restrictions apply to senior executive officers and significant risk-takers.
The comment period for the proposed rule is open until July 22, 2016.
A copy of the proposed rule is available at: https://www.federalregister.gov/articles/2016/06/10/2016-11788/incentive-based-compensation-arrangements.