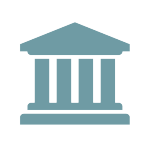 CFPB Issues a Special Edition of Supervisory Highlights Addressing Servicing
In their eleventh issue of Supervisory Highlights, a Mortgage Servicing Special Edition released on June 22, 2016, the CFPB shares their findings from recent supervisory examination observations in mortgage servicing.  In their announcement of the special edition of the Supervisory Highlights, Director Cordray indicated that "Mortgage servicers can't hide behind their bad computer systems or outdated technology. There are no excuses for not following federal rules", and "Mortgage servicers and their service providers must step up and make the investments necessary to do their jobs properly and legally."   Recent observations have been integrated with observations from previous editions of Supervisory Highlights by subject matter:
Loss mitigation acknowledgement notices – CFPB examiners have found multiple violations related to the critical process requirements such as:

Failing to send any loss mitigation acknowledgment notices;
Deceptive statements in loss mitigation acknowledgment notices; and
Deficiencies with the timeliness and content of acknowledgment notices.

Loss mitigation offers and related communications – the CFPB found serious violations of Federal consumer financial law with servicer loss mitigation offer letters, loss mitigation offers, and related communications:

Servicers engaged in a deceptive practice by misrepresenting to borrowers that they would defer such charges to the maturity date of the loan, when in fact it often assessed hundreds of dollars in these charges after the borrowers signed and returned the permanent modification agreements;
Servicers took unreasonable advantage of borrowers' lack of understanding of the material risks of the loan modification and took unreasonable advantage of borrowers' inability to protect their interests in selecting or using the modification because the language in the proprietary modification offer made it impossible for a borrower to understand the true nature of how and when these charges would be assessed. Without such knowledge, a borrower could not have understood the material risks of the modification, nor could he adequately protect himself from the potential payment shock from the assessment of such charges. Supervision cited the servicer(s) for deceptive and abusive practices and required the servicer(s) to provide accurate information regarding fee assessment practices about its proprietary loss mitigation options to borrowers; and
Servicers sent loss mitigation offer letters with response deadlines that had already passed or were about to pass by the time the borrower received the letter. The servicer(s) generated the letters in timely fashion, but delayed sending them to borrowers for a substantial number of days. Supervision cited this practice as unfair.

Loan modification denial notices:

Failing to state correct reasons for denying a trial or permanent loan modification option; and
Failing to communicate a borrower's specific right to appeal.

Policies and procedures – Regulation X requires servicers to maintain policies and procedures reasonably designed to achieve specific objectives and examiners found violations that servicer policies and procedures did not address:

Providing timely and accurate information;
Properly evaluating loss mitigation applications;
Facilitating oversight of and compliance by service providers; and
Facilitating transfer of information during servicing transfers.

 Servicing transfers – the CFPB found:

That incompatibilities between servicer platforms led, in part, to transferees failing to identify and honor in-place trial modifications;
Borrowers who completed trial payments with the new servicer nevertheless encountered substantial delays before receiving a permanent loan modification; and
Delays caused substantial injury as trial payments were less than the amounts required by the promissory note, and consumers continuing to make trial payments while waiting for the permanent modification accrued interest on the unpaid principal balance.
The report also discusses the CFPB's approach to mortgage servicing exams and included a description of recent changes to the mortgage servicing chapter of the CFPB Supervision and Examination Manual.