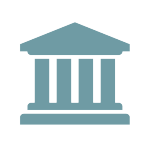 Bank Regulators Issue Overdraft Fee Guidance
On April 26, 2023, the FDIC and the OCC each issued separate guidance on overdraft fees. Both agencies state that "authorize positive, settle negative" (APSN) overdraft fees can be unfair or deceptive acts or practices under Section 5 of the Federal Trade Commission Act (prohibiting unfair or deceptive acts or practices) and Section 1036(a)(1)(B) of the Dodd-Frank Act (prohibiting unfair, deceptive, or abusive acts or practices), and each discusses potential ways to mitigate the regulatory risks associated with APSN fees. Customers are charged APSN overdraft fees when a financial institution authorizes the customer's transaction based on a positive account balance, but at settlement, the account does not have enough funds and results in an overdraft.
The FDIC has discussed issues with overdraft programs, like APSN fees, before in its Consumer Compliance Supervisory Highlights. The newly-issued FDIC Financial Institution Letter (Letter) says these "[u]nanticipated and unavoidable overdraft fees can cause substantial injury to consumers." The FDIC encourages institutions to review their own and third-party systems to manage any risk associated with these overdraft fees being unfairly or deceptively applied. The Letter asserts that customer disclosures detailing these overdraft fees generally will not be enough to mitigate the risks.
The OCC Bulletin also mentions other practices that OCC considers to present risk, such as re-presentment fees (which the FDIC addressed in separate guidance recently), and discusses ways that institutions can manage the risks associated with overdraft programs. It notes, in relation to overdraft protection programs, the need for: (i) board and management oversight; (ii) risk management of new programs and third parties; and (iii) effective policies and practices, which include compliance with customer opt-in requirements and analyzing usage of these programs.
The CFPB also has focused on overdraft fee practices recently, as have some state regulators, including the New York Department of Financial Services and the Massachusetts Commissioner of Banks.