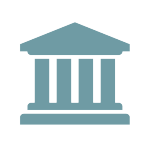 HUD Publishes Regulatory Waiver Requests Granted for Second Quarter of 2020
HUD recently published a notice in the Federal Register listing the regulatory waivers it granted during the period beginning on April 1, 2020, and ending on June 30, 2020.
The waivers covered by this notice were granted by the Department's program offices with jurisdiction over the regulation for which the waiver was requested. Pursuant to section 106 of the HUD Reform Act, each quarter, HUD must notify the public of all waivers of regulations that HUD has approved. Further details on the regulatory waivers that HUD granted during the second quarter of 2020 can be found here.