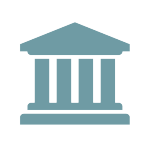 Federal Banking Agencies Issue Statement on LIBOR Transition
The FDIC, the OCC, and the Board of Governors of the Federal Reserve System (collectively, the Agencies) recently issued a joint statement to encourage banks to transition away from USD LIBOR as soon as practicable and no later than December 31, 2021, in order to avoid safety and soundness issues. After that date, the Agencies will take this into account when examining bank practices.
As discussed in a prior WBK article, the Agencies also issued a joint statement in November reiterating prior guidance that a bank may use any reference rate for its loans that the bank determines to be appropriate for its funding model and customer needs.