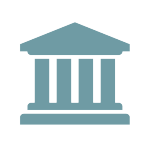 HUD Publishes Final Rule on Inflation Catch-up Adjustment of Civil Money Penalty Amounts
On May 30, 2017, HUD published a final rule in the Federal Register, Volume 82, Number 102, amending the amounts of civil monetary penalties.  The rule represents an inflation catch-up that is required for all federal agencies by the Federal Civil Penalties Inflation Adjustment Act of 2015.  The rule is effective on June 29, 2017.
The final rule establishes new adjusted civil monetary amounts for each provision under which HUD is authorized to assess a civil monetary penalty.  For FHA approved mortgagees, the amounts of civil monetary penalties are $9,623 for each violation, up to a maximum of $1,924,589 for all violations committed during any one-year period.
The final rule may be viewed here:  https://www.gpo.gov/fdsys/pkg/FR-2017-05-30/html/2017-11056.htm.