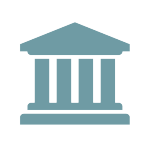 CFPB Requests Information for ATR/QM Rule Assessment
On May 25, 2017, the CFPB released its plan to assess the effectiveness of its Ability-to-Repay/Qualified Mortgage Rule (the "Rule"), requesting information for this purpose during a public comment period that is open until July 31, 2017.
The Dodd-Frank Act (the "Act) mandated the Rule in response to the 2008 financial crisis, during which some lenders made mortgage loans that borrowers could not repay. The Act established new standards for mortgage lending, including requiring lenders to assess consumers' ability to repay ("ATR"), and also provided for a class of Qualified Mortgage ("QM") loans than cannot have certain risky product features and that are presumed to comply with the ATR requirement.  The Rule issued by the CFPB requires that mortgage lenders, among other things, make a reasonable and good faith determination based on verified and documented information, that the consumer has a reasonable ability to repay the loan, unless the loan qualifies as a QM.
The Act generally requires the CFPB to reassess regulations five years after they take effect. The CFPB is currently assessing the Rule, and will issue an assessment report by January 2019 addressing the Rule's effectiveness in meeting the Act's purposes and objectives and the specific goals of the Rule.