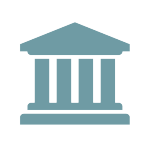 HUD OIG Follow-Up Review of Servicer Websites Finds Some Improvement
HUD's Office of Inspector General (OIG) has released a follow-up study on the information that mortgage servicers are providing to borrowers regarding forbearance options under the CARES Act. This study updates an April 27, 2020, report that found that in a review of 30 servicers who service 90 percent of FHA loans, the servicer websites had "provided incomplete, inconsistent, dated, and unclear guidance" to borrowers regarding their options under the CARES Act (see WBK's previous coverage of that report here).
In the latest report, the OIG reviewed the same 30 servicers' websites four and a half months after the CARES Act was enacted, to see if it could identify "readily accessible information for borrowers related to the COVID-19 crisis." The OIG found that 29 of the 30 servicers previously reviewed had updated the information on their websites, but that some websites still provided potentially misleading or confusing information, or provided no information about forbearance options under the CARES Act. For instance, the OIG found that nine servicers had information that suggested that the initial forbearance period could be less than 180 days. The report also noted that six servicers did not provide any information on forbearance, while four others had information but it was not clearly labeled as forbearance.
The OIG highlighted the fact that data shows the number of borrowers seeking forbearance continues to increase, and that some borrowers are not aware of their relief options, concluding that given this scenario, "complete and accurate information on servicers' websites is all the more important."