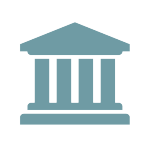 Federal Reserve Bank Settles AML Allegations
The Federal Reserve Bank (FRB) of Philadelphia recently entered into an agreement with a state-chartered bank for its failure to comply with anti-money laundering (AML) provisions.
The FRB identified deficiencies in connection with various laws, rules, and regulations concerning anti-money laundering, including the Bank Secrecy Act (BSA), the AML requirements of Regulation H of the Board of Governors of the Federal Reserve System, and the regulations issued by the Office of Foreign Assets Control of the U.S. Department of the Treasury (OFAC Regulations).
Within 60 days of the agreement, the bank must submit several written compliance plans and programs relating to board control and oversight, risk management and mitigation, and internal controls and auditing. One of these plans includes the bank's efforts to improve board oversight and corporate governance. Amongst other things, the plan must identify (i) the actions the bank's board of directors will take to maintain effective control and oversight of the bank's compliance with BSA/AML requirements and OFAC regulations; and (ii) steps the bank will take to enhance audit committee oversight of the bank's compliance with such requirements and regulations.
The bank will also have to submit a BSA/AML compliance program for FRB's approval. Amongst other things, the program must (i) identify and assess risks based on the bank's products, services, clientele, and locations; and (ii) have internal controls reasonably designed to ensure compliance with BSA/AML requirements.
The bank must also submit a revised customer due diligence program aimed at identifying customers and accounts that may pose a risk of money laundering, as well as a program that monitors and reports suspicious activity.