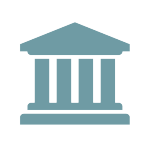 HUD Issues Final Rule Removing LIBOR, Approving SOFR for ARMs
HUD recently published its final rule replacing the London Interbank Offer Rate (LIBOR) with the Secured Overnight Financing Rate (SOFR) as an approved index for adjustable interest rate mortgages (ARMs) and Home Equity Conversion Mortgage (HECM) ARMs. In addition, HUD is establishing a spread-adjusted SOFR to transition existing ARMs (including HECMs) off LIBOR. The final rule is effective March 31, 2023.
The final rule adopts HUD's October 19, 2022, proposed rule with some revisions. WBK covered the proposed rule here. Among other things, the final rule sets the maximum lifetime adjustment cap for monthly HECM mortgages at no more than 10 percentage points in either direction from the initial mortgage interest rate—up from the proposed 5 percentage points—though HUD may revise this cap through notice. HUD also has removed the clause "adjusted to a constant maturity" from application to SOFR for clarity, since, as HUD recognizes, the reference is not applicable to the 30-day average SOFR tenor. Additionally, the final rule clarifies that the index figure, not the mortgage rate as initially proposed, is prohibited from going below zero.
HUD further stated in the final rule that it will publish a notice establishing approved SOFR indices. Moreover, HUD indicated that it will publish a revised model HECM ARM Note that corresponds to the requirements in the final rule.