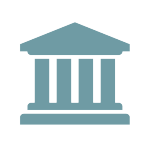 Hensarling Memo Outlines Plans to Rewrite Dodd-Frank
A February 6, 2017 memorandum circulated to the House Committee on Financial Services leadership by Committee chairman, Jeb Hensarling (R-Texas), outlines the House GOP's plans to weaken certain aspects of the Dodd-Frank Act. The memorandum sets forth plans to revise the 2016 Financial Choice Act, introduced by Congressman Hensarling in the 114th Congress to overhaul Dodd-Frank, which passed the Committee but died at the end of that Congress in December.
The memorandum outlines a number of proposed revisions to Dodd-Frank, including: (1) bringing the CFPB's budget under the regular congressional appropriates process instead of under the Federal Reserve Board, which operates outside of the normal budget channels; (2) reducing the CFPB to a law enforcement agency akin to the FTC; (3) eliminating the CFPB's research and consumer education functions, market monitoring authority, and mandatory advisory board, as well as its ability to write regulations, supervise banks, and initiate claims using the Unfair Deceptive and Abusive Standard; (4) allowing the president to fire the CFPB director at will rather than for cause; (5) eliminating the qualitative review of banks' capital under the Comprehensive Capital Analysis and Review exams carried out by the Federal Reserve; (6) eliminating the CFPB's public database documenting consumer complaints; (7) changing the frequency at which banks must undergo stress-testing by the Federal Reserve Board from annually to once every two years; (8) an option for banks to avoid Dodd-Frank's capital rules and other prudential standards by conforming to a 10 percent leverage ratio; (9) repealing the FDIC's orderly liquidation authority and the requirement for large banks to submit a "living will"; and (10) requiring that federal regulators be guided by the principal of proportionality in determining sanctions in a settlement matter, and that regulators take into account penalties imposed or expected to be imposed by any federal or state authority when imposing an administrative sanction.
These proposals have not yet been introduced in the House, and other proposals to amend Dodd-Frank and restructure the CFPB are appearing as well, in both the House and Senate.