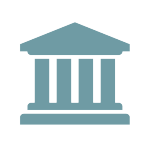 Treasury Implements Federal Civil Penalties Inflation Adjustment Act
On February 9, 2017, the Department of the Treasury issued regulations implementing the Federal Civil Penalties Inflation Adjustment Act ("Act"). The regulations, effective as of February 10, 2017, adjust for inflation the maximum amount of the civil monetary penalties that may be assessed under relevant Office of Foreign Assets Control ("OFAC") regulations. The penalties are adjusted each year to reflect changes in the inflation rate.
The applicable adjusted statutory maximum civil penalty per violation for each statute enforced by OFAC for 2017 is as follows: (1) International Emergency Economic Powers Act ("IEEPA") – greater of $289,238 or twice the amount of the underlying transaction; (2) Trading with the Enemy Act ("TWEA") – $85,236; (3) Foreign Narcotics Kingpin Designation Act ("FNKDA") – $1,437,153; (4) Antiterrorism and Effective Death Penalty Act of 1996 ("AEDPA") – greater of $76,351 or twice the amount over which a financial institution was required to retain possession or control; and (5) Clean Diamond Trade Act ("CDTA") – $13,066.
A copy of the final rule can be viewed here: https://www.treasury.gov/resource-center/sanctions/Documents/fr82_10434.pdf.