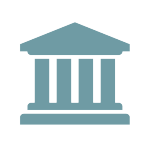 Head of Student Debt Relief Operation Settles with FTC over Allegations of Deceptive Marketing
The FTC filed a Stipulated Modified Final Order (Order) in California District Court against the president of a student debt relief services provider to settle matters stemming from allegations that the defendant violated provisions of the FTC Act (Act) and the Telemarketing Sales Rule (TSR).
The defendant allegedly falsely represented that consumers who purchased the company's debt relief services would have their monthly payments reduced or their loan balances forgiven in whole or in part. Further, the defendant allegedly violated the TSR by, among other things, receiving fees for debt relief services before the company "renegotiated, settled, reduced, or otherwise altered the terms of at least one debt pursuant to a settlement agreement, debt management plan, or other such valid contractual agreement executed by the customer."
According to the Order, the defendant admitted that he violated a 2016 Original Final Order issued by the court, which had already banned the defendant from advertising, marketing, or promoting debt relief services or misrepresenting any fact material to consumers relating to any product or service. In 2016, the court granted the FTC's motion for summary judgment against the defendant related to residential mortgage debt relief services, which violated the Act and the Mortgage Assistance Relief Services Rule.
The Order against the defendant contains both injunctive and monetary relief. The Order contains an $11,000,215.25 judgment as compensatory relief to the FTC, and permanently bans the defendant from the telemarketing industry.