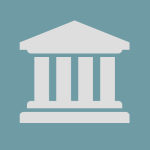 Colorado Enhances Existing Consumer Protection Law
Colorado lawmakers recently passed House Bill 19-1289 (HB 19-1289), which alters the Colorado Consumer Protection Act, such as adding "recklessly" as a culpable mental state for certain violations of the Act and increasing the potential penalty amount for violations of the Act. Much of the bill amends existing language in the Act, but it also contains some new provisions.
The first section of the bill adds a provision indicating that enforcement actions can be brought by the attorney general or district attorneys under the Act without first showing that the allegedly deceptive trade practice has a "significant public impact."
HB 19-1289 also contains substantial expansions to the Act's classification of "deceptive trade practices." The bill lowers the standard regarding a defendant's required mental state: everywhere the deceptive trade practices statute previously prohibited only "knowingly" engaging in such practices now prohibits engaging in such practices "either knowingly or recklessly." For example, it is now a violation of the Act to "[e]ither knowingly or recklessly [pass] off goods, services, or property as those of another." Furthermore, this section of the bill creates a new catchall provision which prohibits "[e]ither knowingly or recklessly engag[ing] in any unfair, unconscionable, deceptive, deliberately misleading, false, or fraudulent act or practice." The Act defines "recklessly" to mean "a reckless disregard for the truth or falsity of a statement or advertisement."
Additionally, HB 19-1289 considerably increases the dollar amount of potential civil penalties attached to violations of the Act. The maximum penalty for a single violation has been raised from $2,000 to $20,000 (and if the consumer is elderly, the maximum penalty amount has been raised from $10,000 to $50,000 for each such violation). The maximum penalty for a series of related violations, which was previously $500,000, has been eliminated altogether. The expansions to the deceptive trade practices classifications and increased potential civil penalties apply to any civil actions filed on or after May 23, 2019.
In connection with determining potential damages under the Act in certain private civil actions (which result in a finding that the person engaged in or caused another to engage in deceptive trade practices), the bill attaches prejudgment interest to the calculation of actual damages sustained. This provision applies to all judgments entered into on or after May 23, 2019.