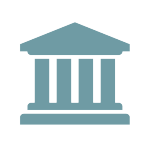 GSEs Provide Guidance and Updates to New URLA
On November 1, 2016, Fannie Mae and Freddie Mac (the "GSEs") released a notice titled "URLA Implementation Guidance and Updates" ("Update") regarding the newly redesigned Uniform Residential Loan Application ("URLA").
The Update addresses the new "Demographic Information Addendum" ("Addendum") that allows lenders to collect the new and expanded race and ethnicity subcategories required by the new HMDA Rule while still using the current URLA. According to the Update, lenders have the option to begin using the Addendum at any time in 2017 to collect the expanded demographic information as part of their implementation process in advance of the new HMDA Rule's January 1, 2018 mandate date. The Update explains that if a lender chooses to use the Addendum, the existing "Information for Government Monitoring Purposes" application section can be crossed-out, shaded-out, deleted or not competed by the borrower.
The Update also announces that in response to confusion over when the new URLA may be used in contrast to when it will be mandated for use, the GSEs have republished all URLA forms with an updated footer that states, "Not for Current Use," which will replace the prior footer statement, "Effective 1/2018." In addition, the Update provides a reminder to lenders that although the redesigned URLA should not be used until the final effective and mandate dates (which have not yet been established), lenders may utilize the available documents to determine any necessary changes to their processes, policies and procedures.
Additionally, the Update references past guidance and materials provided in connection with the implementation of the new URLA, including information about the CFPB's establishment of a safe harbor under HMDA and ECOA for lenders who use the new form.
The GSE press release is available here: http://www.freddiemac.com/singlefamily/news/2016/1101_urla_clarification.html.