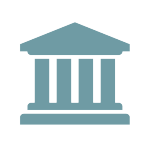 Fannie Mae and Freddie Mac Announce New Initiatives for Mortgage Origination Process
On October 24, 2016, Fannie Mae and Freddie Mac announced new initiatives to enhance the mortgage origination process. Fannie Mae's initiative, "Day 1 Certainty," partially available today and fully available December 10, 2016, provides customers with freedom from representations and warranties on key aspects of the origination process. Freddie Mac's initiative, available early 2017, adds new capabilities to its Loan Advisor Suite with the similar goal of offering collateral representation and warranty relief. Both of these programs are intended to reduce lender buyback risk.
Fannie Mae's Day 1 Certainty process requires that lenders use: (1) Desktop Underwriter Validation Services for Income, Assets and Employment; (2) Collateral Underwriter for Greater Certainty; and (3) Enhanced Property Inspection Waiver. The tools are designed to increase speed and simplicity of the loan origination process, and their use will provide representation and warranty relief if used.
Freddie Mac's Loan Advisor Suite enhancements will include a no-cost automated appraisal alternative, automated borrower income and asset verification, and automated assessment of borrowers without credit scores. The enhanced tools will broaden the circumstances under which Freddie Mac offers collateral representation and warranty relief, which is currently offered only in select circumstances.
Freddie Mac's announcement may be viewed here: http://freddiemac.mwnewsroom.com/press-releases/freddie-mac-loan-advisor-suite-sm-to-cut-mortgage-otcqb-fmcc-1282556.