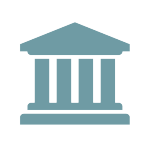 GSEs Issue Guidance on Adverse Market Refinance Fee and Freddie Mac Updates Requirements Related to COVID-19
Fannie Mae and Freddie Mac recently issued guidance on the new adverse market refinance fee, which WBK previously covered here, and Freddie Mac updated certain requirements related to COVID-19 set forth in previous Freddie Mac Bulletins.
The GSEs announced that they are delaying the original September 1, 2020, implementation date for the new 50 basis point adverse market refinance fee (loan-level price adjustment for Fannie Mae loans or Market Condition Credit Fee in Price for Freddie Mac loans) and the fee will now apply to most refinance mortgages on or after December 1, 2020. Specifically, the refinance fee will be assessed for cash-out and no cash-out refinance mortgages, subject to certain exceptions, including refinance loans with loan balances below $125,000.
Freddie Mac also announced the extension of temporary flexibilities implemented as COVID-19 accommodations for mortgages with application receipt dates through September 30, 2020 (originally through August 31, 2020). These flexibilities include, in part, the 10-days pre-closing employment income verification flexibilities, the appraisal and GreenCHOICE Mortgage flexibilities, and the condominium project flexibilities. Additionally, Freddie Mac extended various temporary credit underwriting requirements related to COVID-19 (e.g., verification that a self-employed borrower's business is open and operating).
Moreover, Freddie Mac stated that it was extending the temporary requirements for the purchase of mortgages in forbearance announced in previous Bulletins. The temporary requirements are "now effective for Mortgages with Note Dates on or after February 1, 2020, and on or before September 30, 2020, and Settlement Dates on or after May 1, 2020, and on or before November 30, 2020." Further, Freddie Mac extended the temporary flexibilities regarding Seller's postfunding quality control requirements through September 30, 2020.