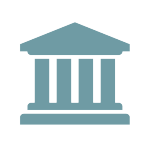 Freddie Mac and Fannie Mae Announce New Adverse Market Refinance Fee
Freddie Mac and Fannie Mae recently announced, in response to the COVID-19 crisis, a new adverse market refinance fee to be imposed on certain refinance mortgages. Initially, the fee was effective for refinance mortgages with settlement dates on or after September 1, 2020. However, on August 25, 2020, the Federal Housing Finance Agency (FHFA) directed Freddie Mac and Fannie Mae to delay the implementation date until December 1, 2020.
The Market Condition Credit Fee in Price is a 50 basis point fee to be assessed for cash-out and no cash-out refinance mortgages, subject to certain exceptions, including certain construction conversion mortgages and refinance loans with loan balances below $125,000.
To implement this new fee, Freddie Mac has updated its Guide Exhibit 19 (Credit Fees in Price) and Fannie Mae has updated its Loan-Level Price Adjustment Matrix.