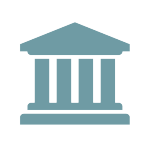 GSEs Announce Flexible Appraisal Requirements
Effective March 23, 2020, Fannie Mae and Freddie Mac have announced temporary flexible appraisal requirements with respect to certain loans because of the COVID-19 pandemic. The new flexible standards apply to all loans in process, and the GSEs note that they will remain in place for loans with applications dates of May 17, 2020 or earlier. Importantly, these new flexible appraisal requirements do not apply to new construction loans (for both GSEs), construction-to-permanent loans (in the case of Fannie Mae), or "Construction Conversion" or "Renovation" loans (in the case of Freddie Mac).
Under these new requirements, (i) loans to purchase a primary residence (subject to LTV ratio requirements), and (ii) loans to purchase secondary homes or investment properties where the borrower's LTV ratio is less than or equal to 85%, may be supported by traditional (i.e., interior and exterior) appraisals, desktop appraisals, or exterior-only appraisals (although the GSEs encourage lenders to use desktop appraisals over exterior-only appraisals). Loans to purchase secondary homes where the borrower's LTV ratio is greater than 85% may only be supported by traditional appraisals.
In the context of refinances, when the loan being refinanced is owned by the GSE in question, a Fannie Mae limited cash-out refinance and a Freddie Mac no cash-out refinance may be supported by a traditional appraisal or an exterior-only appraisal. When the GSE in question does not own the loan being refinanced through a limited or no cash-out refinance, or when it is a cash-out refinance (regardless of whether the GSE owns the loan being refinanced), a traditional appraisal is required.
Please refer to each GSE's notice for further information regarding these new requirements, including discussions of exhibits and acceptable appraisal forms.