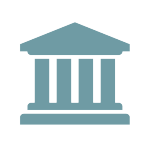 Senate Passes $2 Trillion+ COVID-19 Relief Bill
Late in the evening on March 25, 2020, the U.S. Senate passed H.R. 748, known as the Coronavirus Aid, Relief, and Economic Security Act (CARES Act). The bill is expected to be taken up for a vote in the House of Representatives on Friday, March 27, 2020.
Among the multitude of provisions included in the bill passed by the Senate are two provisions directly affecting the single family mortgage industry: Sec. 4021, which temporarily amends the Fair Credit Reporting Act (FCRA); and Sec. 4022, which provides temporary forbearance and foreclosure relief for borrowers of "federally backed mortgage loans." Federally backed mortgage loans are generally defined to be those loans secured by 1-4 family residential real properties and insured by any federal government agency (including FHA, VA, and USDA), as well as all mortgages purchased or securitized by Fannie Mae or Freddie Mac.
Sec. 4021 of the CARES Act provides direction to furnishers of information under FCRA, prohibiting any furnisher that has provided relief from one or more payments to a borrower as a result of the COVID-19 crisis from reporting that loan as delinquent as a result of that missed payment. If the loan was delinquent prior to the COVID-19 accommodation, it may continue to be reported as delinquent, or may be reported as current if the borrower brings it current. This provision is in effect for the longer of: (a) 120 days after the enactment of the bill; or (b) 120 days after the date on which the national emergency issued by the President is terminated.
Section 4022 of the CARES Act provides a right to forbearance relief to borrowers on federally backed mortgage loans, and also provides a temporary foreclosure moratorium on federally backed mortgage loans.
Forbearance relief: The Cares Act allows borrowers on a federally backed mortgage loan to request a forbearance of payments of up to 180 days by requesting it from their servicers, and providing an attestation that the forbearance request is based upon the COVID-19 crisis. Servicers are required to provide this forbearance if they receive the request and attestation, and are required to provide up to 180 additional days of forbearance if requested by the borrower. The CARES Act states that, during such a forbearance period, "no fees, penalties, or interest beyond the amounts scheduled or calculated as if the borrower made all contractual payments on time and in full under the terms of the mortgage contract, shall accrue on the borrower's account." Notably, while this provision only applies for requests made during the "covered period," the term "covered period" is not defined in the section.
Foreclosure Relief: The CARES Act prohibits the commencement of foreclosure proceedings on federally backed mortgage loans for a period of at least 60 days, running from March 18, 2020. Additionally, foreclosure-related evictions or sales may not be undertaken on federally backed mortgage loans during this time period. This provision does not apply to vacant or abandoned properties.
The CARES Act also has provisions regarding multifamily housing. Section 4023 provides forbearance for multifamily borrowers of up to 90 days, and prohibits multifamily borrowers who receive aid under this provision from evicting tenants or issuing notices to evict during the forbearance period. Section 4024 provides a moratorium on evictions of tenants of any property covered by a federally backed mortgage loan or federally backed multifamily mortgage loan for a period of 120 days after the enactment of the CARES Act.
The text of the CARES Act is available here.