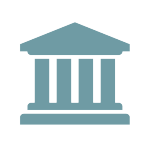 Government Shutdown Impacts FHA, IRS, and FEMA
The continuing government shutdown has been impacting lenders by limiting the availability of certain services from FHA, the IRS, and FEMA, some temporarily and some on an ongoing basis.  The following is a summary of the key impacts, including updated information that the relevant agencies have provided.
On December 26, 2018, HUD issued FHA Info #18-52 announcing that the Office of Single Family Housing and its mortgage insurance program will operate with limited services during the government shutdown.  According to FHA, lenders should continue to complete and submit all lender certifications, applications, requests, and loan monitoring in accordance with existing policies in the Single Family Housing Policy Handbook; however, these submissions and requests will not be reviewed or approved for the duration of the shutdown.  Additionally, among other unavailable services, the FHA is unable to process the following:
Insurance endorsements for Home Equity Conversion Mortgages (HECM) or Title I loans;
FHA Appraiser Roster new applications, reinstatements, and recertifications;
HECM Collateral Risk Assessment issue assistance; and
HUD Broker Name and Address Identification Number (NAIDs) applications.
Stakeholders should also expect technology systems to be available with limited capabilities, with the exception of the Electronic Appraisal Delivery portal for onboarding new lender users, which will be unavailable during the shutdown.  Lastly, as a general matter, even for the services that remain available during the shutdown there will be significant impacts to customer service and/or limited functionality, and stakeholders should expect limited staff assistance and longer wait times for assistance.
On January 4, 2019, the IRS announced that during the partial government shutdown, on January 7, 2019, it will begin processing requests for transcript information made through Income Verification Express Service (IVES) program.  IVES is used by mortgage lenders to verify income as part of loan originations.  Originally, the IRS suspended processing tax transcript information when the shutdown began on December 22, 2018.  The IRS noted that transcript requests may take longer to process as the program ramps back up to normal operations and clears the backlog.
On December 28, 2018, FEMA issued a press release announcing that it was rescinding its prior guidance that the National Flood Insurance Program (NFIP) cannot be renewed amid the ongoing government shutdown.  The prior guidance, issued two days earlier, suspended all flood insurance sales operations as a result of the lapse of funding.  The updated guidance allows operations of the NFIP to resume, including the sale of new insurance policies and the renewal of expiring policies. The move was retroactive to Dec. 21, ultimately leaving no lapse in NFIP availability.
The FHA Info #18-52 bulletin can be found here and HUD's Contingency Plan is available here.
The IRS Bulletin can be found here.
The FEMA Press Release can be found here.