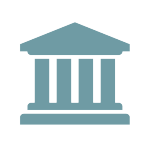 Banking Agencies Submit Proposed Rulemaking for Public Comment
On December 18, 2018, five federal regulatory agencies—the Board of Governors of the Federal Reserve, CFTC, FDIC, OCC, and SEC (collectively, the Agencies)—submitted a notice of proposed rulemaking concerning the exclusion of community banks from the Volcker Rule.  Comments are due within 30 days after publication to the Federal Register.
Section 13 of the Bank Holding Company Act of 1956 (BHC Act), also known as the Volcker Rule, prohibits any banking entity from engaging in proprietary trading or acquiring or retaining an ownership interest in, sponsoring, or having certain relationships with a hedge fund or private equity fund, subject to certain exceptions.  Pursuant to the Economic Growth, Regulatory Relief, and Consumer Protection Act (Economic Growth Act), enacted in May 2018, the Agencies have issued this proposed rule to implement the amended section of the BHC Act, which modified the definition of "banking entity" to exclude certain community banks from the restrictions of the Volcker Rule.  However, the Economic Growth Act did not amend the definition of a "banking entity" as it relates to bank holding companies, so the statutory exclusions do not apply to foreign banking organizations with a U.S. branch or agency.
The proposed rule would exclude certain community banks and their affiliates through modifying the conditions by which an "insured depository institution" could qualify for the exemption from the BHC Act's prohibitions.  First, insured depository institutions, and every entity that controls it, must have total consolidated assets equal to or less than $10 billion.  Second, total consolidated trading assets and liabilities of the insured depository institution, and every entity that controls it, must be equal to or less than five percent of its total consolidated assets.  This exclusion is available only if the thresholds regarding total consolidated assets are not exceeded.  The agencies do not believe this would impose any new burdens on the banking institutions affected.
Additionally, the Economic Growth Act amended section 13 of the BCH Act to permit a hedge fund or private equity fund organized and offered by a banking entity to share the same or similar name as a banking entity that is an investment adviser to the hedge or private equity fund as long as certain conditions are met.