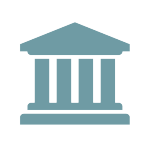 Ginnie Mae Restricts Three Issuers
On June 1, 2018, Ginnie Mae announced that three mortgage lenders are restricted from including VA single-family guaranteed loans in Ginnie Mae I securities or Ginnie Mae II Multi-Issuer securities because of a pattern of their loans being refinanced in a relatively short time frame.  Two lenders are restricted from July 1, 2018 through January 1, 2019.  Another lender is restricted from April 1, 2018 through October 1, 2018.
Ginnie Mae announced that the restrictions will last until the specified dates, at which point, the issuers must demonstrate "to Ginnie Mae's satisfaction, that (a) prepayment speeds are substantially more in-line with those of equivalent multi-issuer cohorts, and (b) such improved performance is sustainable."
This enforcement action is the result of several program changes Ginnie Mae has made this year.  APM 18-02, issued in January 2018, made changes to Chapter 3-21 of Ginnie Mae's eligibility requirements to address what Ginnie Mae called a "recurring issuance of multi-issuer program packages that exhibit prepayment activity that is substantially different from that of comparable packages."  If Ginnie Mae decides an issuer is out of compliance, it may restrict the issuer's participation in multi-issuer pools.
A month later, Ginnie Mae announced that it "would take steps to address churning . . . to keep mortgage rates affordable for veterans and first-time home buyers."  Ginnie Mae is concerned that "churning" will increase risk for investors and lead to higher interest rates for borrowers.  As a result of Ginnie Mae's VA Refinance Loan Task Force, Ginnie Mae contacted certain lenders that it believed were "outliers among market participants" with respect to prepayment speeds.  If the contacted issuers failed to demonstrate to Ginnie Mae that they could decrease prepayment speeds, Ginnie Mae threatened to restrict access to its multi-issuer pools.
Finally, Ginnie Mae issued All Participants Memorandum 18-04 two days prior to the current enforcement action.  APM 18-04 implemented statutory changes to Ginnie Mae's pooling eligibility rules for VA insured or guaranteed mortgages.  The APM requires the note date of the refinance loan to be on or after "(a) the date that is 210 days after the date on which the first monthly payment was made on the mortgage being refinanced and (b) the date on which 6 full month payments have been made on the mortgage being refinanced," and excludes refinances that do not meet its requirements from "any new pool or loan package in the Ginnie Mae I or Ginnie Mae II MBS Program."