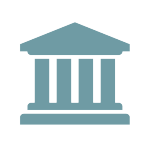 CFPB Publishes Complaint Snapshot
According to the May 2018 Complaint Snapshot, the CFPB received 30,263 complaints in March 2018.
Complaints about money transfer or service and virtual currency complaints showed the greatest percentage increase from January – March 2017 (352 complaints) to January – March 2018 (1,000 complaints), representing a 184 percent increase.  The CFPB notes that this year-to-year increase can be attributed to "…a spike related to virtual currency." The second largest increase is related to consumer reporting, increasing by 129 percent from January 2017 – March 2017 (4,848 complaints) to January 2018 – March 2018 (11,107 complaints).  Complaints related to student loans showed the greatest percentage decrease, declining by 70 percent. Credit or consumer reporting, debt collection and mortgage were the most-complained-about consumer financial products and services, collectively representing about 74 percent of complaints submitted in March 2018.
This month the CFPB spotlighted debt collection.  The CFPB handled approximately 400,500 debt collection complaints since July 21, 2011, representing 27 percent of total complaints.  This Complaint Snapshot also provides statistics related to debt collection complaints broken down by state.