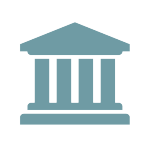 Ginnie Mae Announces Opening Phase of Digital Collateral Program Available to Issuers
Since June 2018, Ginnie Mae has been developing policies and procedures necessary to accept electronic promissory notes and digitized loan files as collateral for Ginnie Mae securities, also known as Digital Collateral. It recently announced that Issuers may apply to the agency to become "eIssuers" able to securitize government-backed mortgages using Digital Collateral with Ginnie Mae's approval.
In the current phase of developing the program, Issuers seeking approval must comply with requirements of the Digital Program Guide (eGuide), Appendix V-07, and should also consult Appendix V-08 and Appendix V-09 of the MBS Guide for further instructions. Issuers are required to have an established relationship with Ginnie Mae, including evidence of a Form HUD-11715 Master Custodial Agreement, plus a Ginnie Mae-approved Document Custodian to serve as an "eCustodian." Applications to participate in this phase of the Digital Collateral Program must be submitted to Ginnie Mae by electronic mail at DCPA@hud.gov no later than August 15, 2020.