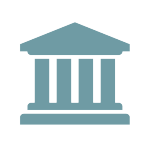 Freddie Mac Publishes Servicing Guide Bulletin
Freddie Mac recently issued Guide Bulletin 2020-29, with servicing updates.  The Bulletin includes updates to insurance loss settlement requirements, original security instrument requirements, lost note affidavit (LNA) provisions, and clarifications regarding insurance coverage requirements.
The insurance loss settlement updates, which were effective immediately, harmonize Freddie Mac's provisions with instructions set-out by the FHFA and with Fannie Mae's provisions, in order to streamline the insurance process.
Freddie Mac will also remove, effective August 5, 2020, the requirement that servicers represent that any Security Instrument that is saved electronically and has been recorded has also been delivered to the Document Custodian as an original paper document showing the recording information.
Freddie Mac's updates to the Insurance Coverage provisions (Sections 2202.2, 2202.5, and 2202.6) will be effective November 1, 2020.