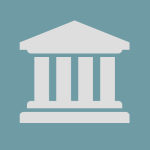 Georgia Issues Final Rule Regarding MLO Temporary Authority
The Georgia Department of Banking and Finance recently published a final rule adding several state-specific requirements for mortgage loan originators (MLOs) seeking to utilize temporary authority in Georgia under Section 106 of the Economic Growth, Regulatory Relief, and Consumer Protection Act (which took effect on November 24, 2019).
The final rule generally adopts the requirements set forth in the proposed rule, which WBK previously covered. However, the final rule makes certain changes to the language that must be included in the loan disclosures and the circumstances under which MLOs must comply with education and notification requirements. The final rule also provides a different effective date for the loan disclosure requirements. Accordingly, while the other requirements took effect on January 9, 2020, the loan disclosure requirements will take effect on April 1, 2020.