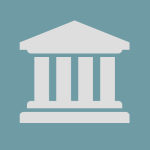 Georgia Issues Proposed Rule Regarding MLO Temporary Authority
The Georgia Department of Banking and Finance recently published a proposed rule which would add several state-specific requirements for mortgage loan originators (MLOs) seeking to utilize temporary authority in Georgia under Section 106 of the Economic Growth, Regulatory Relief, and Consumer Protection Act (which took effect on November 24, 2019). Comments to the proposed rule must be received by December 18, 2019.
The proposed rule provides that if a Georgia-licensed mortgage lender or broker employs an individual MLO that utilizes temporary authority (pursuant to Section 106 of the federal Act) prior to becoming licensed in Georgia, certain additional state-specific requirements will apply. These additional requirements, if finalized, include requirements governing loan disclosures, advertising, loan transaction journal entries, MLO signatures on loan documents, MLO education and notification, and record keeping.
For example, the proposed rule would require mortgage companies to provide an additional written disclosure to consumers indicating a number of things, including that the MLO is not licensed in Georgia and may not ultimately be granted a license. The proposed rule also would require that all advertisements mentioning such MLOs' ability to act as an MLO in Georgia must "clearly and conspicuously" indicate that the MLOs are operating under temporary authority in the state, are currently unlicensed in Georgia, and have pending applications with the Department that the Department may grant or deny. In addition, under the proposed rule, mortgage companies would be required to maintain in their journal of mortgage loan transactions clear identification when any MLO utilizes temporary authority at any point in the application or loan process, as well as the final status of the MLO's Georgia license application. Among other things, the proposed rule also would impose administrative fines for companies that employ a person who does not satisfy the federal temporary authority requirements but engages in licensable MLO activities under Georgia law.