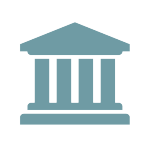 FTC Publishes Civil Penalty Inflation Adjustments
In accordance with requirements to annually update civil monetary penalties for inflation, the FTC made adjustments for violations of the16 provisions of law enforced by that agency. The new penalties are increased from last year by an OMB Cost-of-Living Adjustment Multiplier of 1.02522 and were effective February 14, 2019.
Adjustments are per violation, and do not apply retroactively.
Details regarding the specific increases may be found in the FTC Civil Penalty Inflation Adjustments Final Rule.