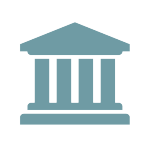 CFPB Publishes Trend on First Time Home Buying Servicemembers
The CFPB's sixth Quarterly Consumer Credit Trends report reveals information about how first-time buying servicemembers' choices have evolved from 2006 to 2016. Early delinquency rates for these home loans are discussed in the report.
The report details the resources and methods used by the CFPB to develop the data presented. Additionally, several findings are published as part of each table presented. Examples of the findings are:
Servicemember and active-duty shares of first-time buyers have stayed constant at about seven percent during the study period;
Approximately one-third of the first-time home buying servicemembers obtained their home loan while on active duty;
The median VA loan amount for servicemembers was greater than the median value of a conventional or FHA/USDA home loan obtained by servicemembers in the same year and the median VA loan amount increased from $156,000 in 2006 to $212,000 in 2016.
VA loan delinquency rates for servicemembers in 2007 peaked at seven percent and decreased to just slightly higher than three percent by 2016.
The Quarterly Consumer Credit Trends report contains highly detailed tables along with extensive explanations.