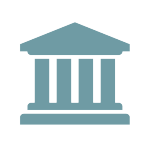 FTC Issues Final Rule Rescinding Certain FCRA Model Forms and Disclosures
The FTC recently issued a Final Rule which rescinds several FCRA Model Forms and Disclosures associated with rules and authorities which were transferred to the CFPB by Dodd-Frank. Following the CFPB's 2018 revisions to its FCRA model forms and disclosures, the FTC's overlapping forms are no longer necessary and are being rescinded to avoid confusion. The Final Rule became effective on May 22, 2019.
In this Final Rule, the FTC rescinded appendices A, D, E, F, G, and H of 16 CFR part 698 and re-designated Appendix B (Model Forms for Risk-Based Pricing and Credit Score Disclosure Exception Notices) as Appendix A, and Appendix C (Model Forms for Affiliate Marketing Opt-Out Notices) as Appendix B. Conforming amendments will be made in several FTC rules to update references to the currently applicable CFPB forms issued under FCRA.